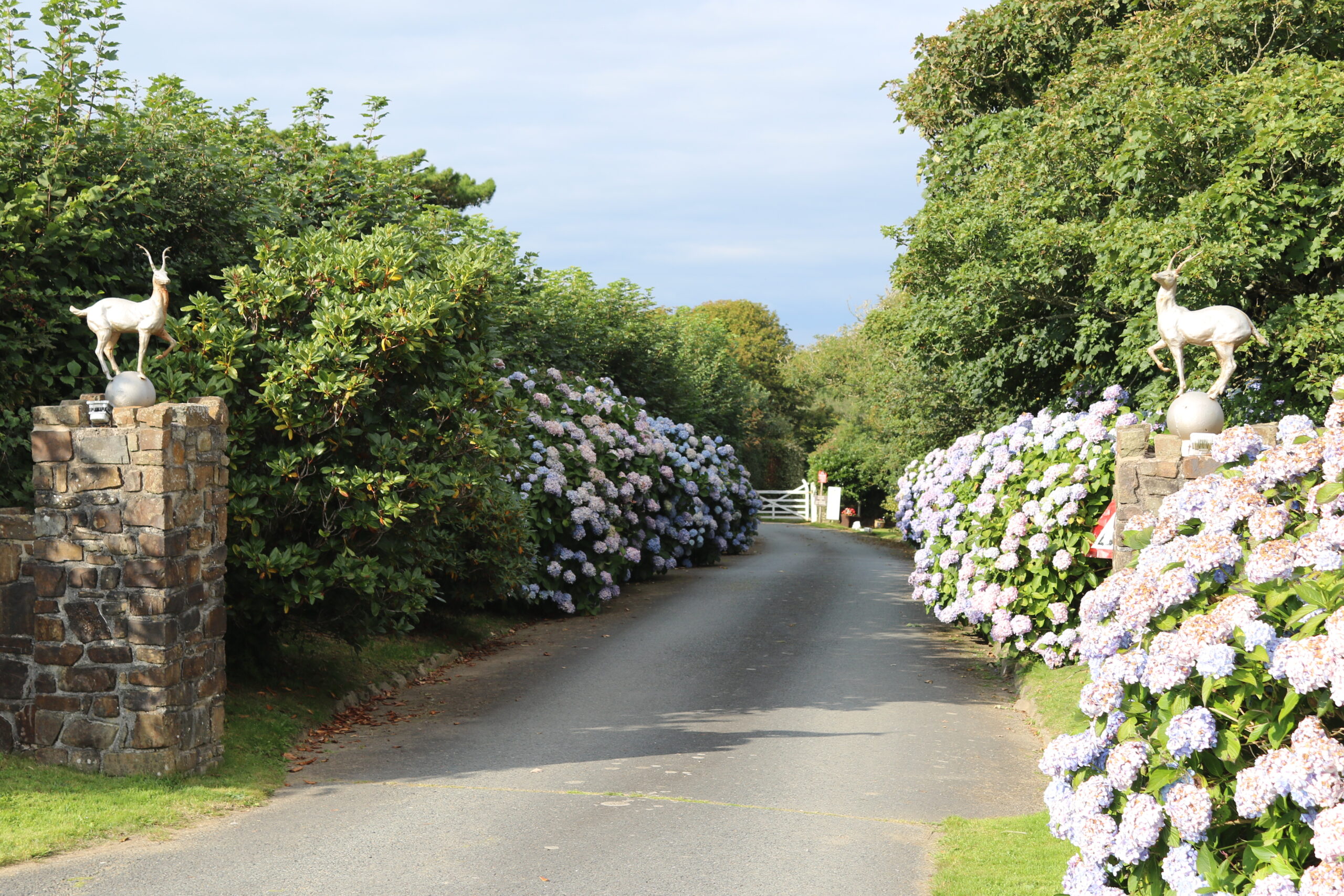 Welcome to our home!
Welcome to Fosfelle Country House, our home! It has been featured on several TV programmes including Mortimer and Whitehouse: Gone Fishing and Escape to the Country (which is where we first spotted our new home).
We moved in June 2021 and joined together as a family to not only set down our own new roots, but take on the businesses to enable you to experience it too!
Fosfelle is a 10 minute walk to the centre of the village which boasts 3 pubs, all dog friendly and serve good food. There is a general store, British Legion and post office as well as a lovely coffee shop serving very tasty food and snacks.
We also have Hartland Quay just beyond the village which is a fantastic place to go and watch the sunset over the Ocean and grab a bite to eat or drink. For those who are more adventurous, they host a variety of events there such as the Motorcycle hill Climb in April and October, the Mini Meet in August and is a favourite haunt for the more advanced surfers.
Our Animals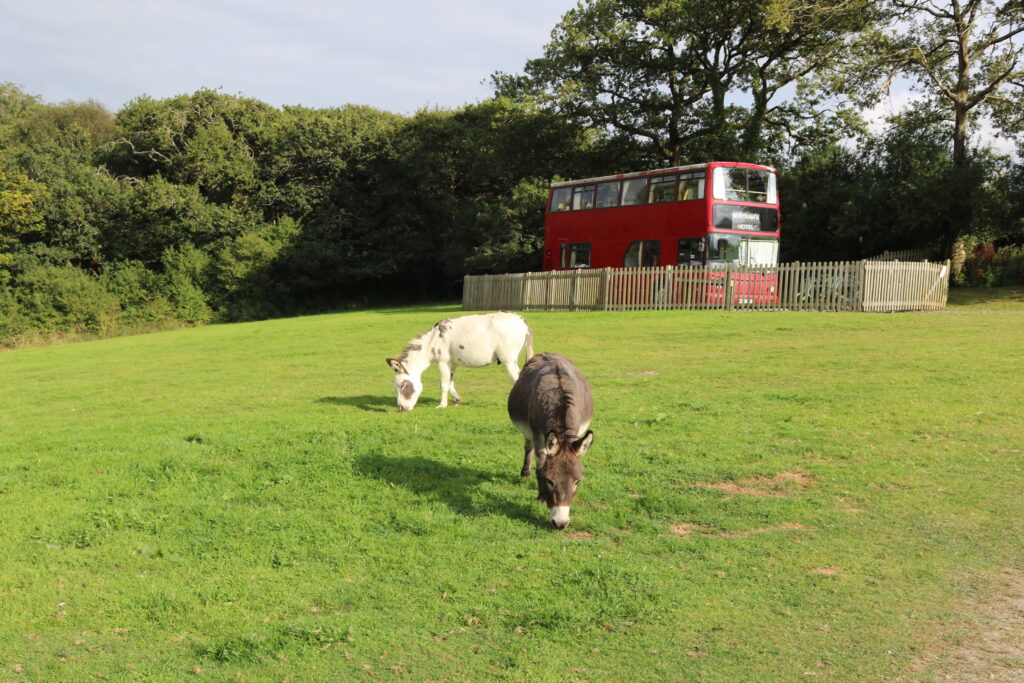 One of the biggest draws of the property is our menagerie of resident 4 legged stars, namely our Alpacas, Indiana, Oklahoma and Horizon. Our 3 cheeky Miniature donkeys, Toys, Costello, Flatley and Phoenix the Exmoor; our lady pygmy goats who love sunning themselves on the bench watching the world go by, Socks and Shoes, along with 3 ducks and our chickens who provide us with wonderful fresh eggs.
Facilities
We have a range of simple facilities on site, a shared hot tub, which can be booked to ensure the privacy of the occupants, use of which is included in the cottages and glamping packages however if campers wish to use it, there is a £5 charge per hour.
We have a limited supply of electrical assisted Bicycles available for hire at £30 per day plus a returnable deposit is required for the hire.
Our reception houses a wide selection of games and DVDs including Pool and Air Hockey which can be used during your stay
There are toilet and shower facilities in the paddock in our hobbit houses, the shower takes tokens which can be obtained at reception for £1 each.
We do have 2 fishing ponds which have just been repaired and house a variety of course fish.
Ecology
We love this beautiful part of the country with its dramatic coastline and are currently doing all we can to support the ecology to ensure Fosfelle and our guests have as little impact on the environment as possible. Currently, our electricity is supplied from natural sources, we have moved much of our cleaning and toiletry products over to ecological and sustainable products.
The site itself is based in an area of outstanding natural beauty on the boarder between North Devon and Cornwall perfect of photographers, walkers and nature lovers. Our resident wildlife and Birds are quite diverse and include, several species of Bats, Deer, Tawny owls, kingfishers, swallows, tree creepers, nut hatches and at least 8 hedgehogs a few of which have been helped by project Prickles Hedgehog rescue. We have one of the lowest levels of light pollution in the country and as a result the site is great for Stargazing, it also means it is a good idea to bring a torch as it gets very dark here!
We have been lucky to have received a couple of awards in our short time here, we are proud to e a North Devon Biosphere Business Partner, we have also received a Biodiversity Grant to help us to improve the environment to encourage a greater diversity of species.